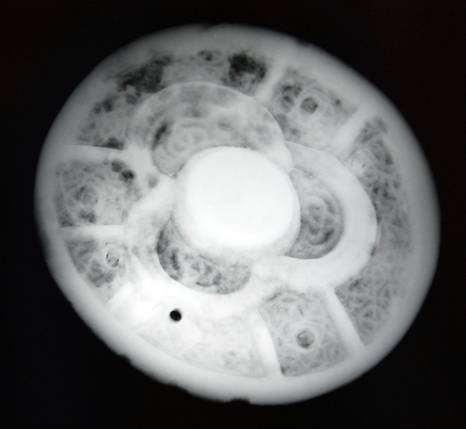 Vikings
with The British Museum
Materials from the The Lilleberge Viking Burial include remarkably well-preserved textiles. During a study of these, curator Barry Ager noticed an object inside a mass of soil, textiles and wood. I examined the object further using X-radiography to reveal this previously unknown Celtic mount which had also been reused in antiquity as a brooch.


Image copyright: Trustees of the British Museum. Used with permission.